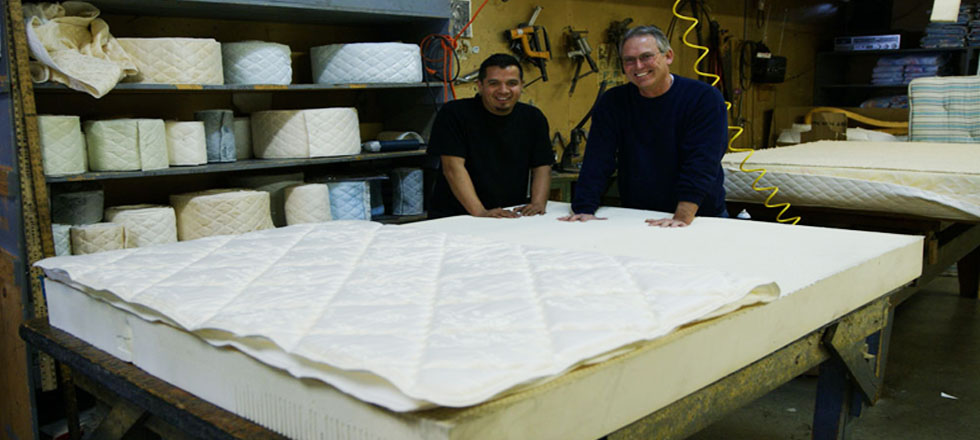 Breathe and rest easily with an eco-friendly latex mattress
Look forward to a comfortable night's sleep after you purchase one of our eco-friendly latex mattresses. Made from Talatech latex, these mattresses provide the perfect balance of comfort and support so that you can enjoy a peaceful night's sleep as pressure is relieved from your body.
As a mattress material, Talatech latex is the industry's most consistent, breathable, and resilient comfort material available across the globe, and is environmentally friendly in its harvesting and production.
By using Talatech latex for our mattresses, we make sure that you're getting the most eco-friendly and hypoallergenic latex mattress possible.
Get the rejuvenating sleep you've been waiting for
Talatech latex provides up to 33% more pressure relief than convetional foam and fiber cushioning materials, giving you a more rejuvenating sleep as you avoid tossing and turning. Make your sleep the relaxation you deserve by giving your body one of the best mattresses available. Stop in today to purchase one of our latex mattresses, or to explore our memory foam, pillow top, and other mattress styles.
Worried about your credit score?
With our no credit check credit approval, you can treat yourself to the latex mattress of your dreams today. Our 90 option makes your credit approval fast and easy.